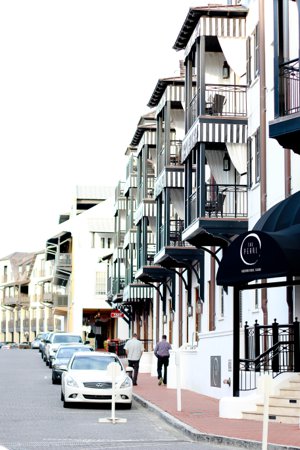 Founded in 1995, Rosemary Beach sits on the gulf-front scenic route of 30A. Its 105 acres were artfully designed by Duany Plater-Zyberk with St. Augustine as the inspiration. While the vision of Rosemary Beach was modeled after the South Florida town, its alley walkways and street-side dining give it a European feel.
The community of Rosemary Beach extends far beyond its local residents. People return to this coastal town with a loyalty, year after year. Whether it's the bike friendly access walks, the immaculate beaches of the Emerald Coast or the boutique shopping, there isn't a question as to why people make Rosemary Beach their choice of stay.
Rosemary Beach is located in Walton County between Sandestin and Panama City Beach, Florida.