Our goal is to offer you the best information on all kinds of topics and covering all types of questions! Sometimes we get asked about insurance, such as what things can be hard to insure and what are 4 point inspections?
So you don't have to take just our word for it, we asked our friend, Paul Thompson, of Key Insurance in Pensacola, Florida to answer a few of the most common questions we have encountered for you!
Without further adieu, Paul, take it away!
• What is the 4 Point/ Wind Mitigation Inspection and how does it affect insurance?
A 4-point inspection provides the insurance company details about the current condition of the home. Specifically, it looks at the roof, electrical, heating and plumbing systems. Many insurance companies will require a 4-point inspection once the home reaches a certain age, in order to verify that it meets the requirements of the insurance company. The wind mitigation inspection is used to verify if the home qualifies for discounts based on the the way that the home is built. Although this inspection is not required, it is highly recommended because of the premium savings it provides. There are 6 possible discounts available with the inspection, 5 of which deal with the way the roof structure is built. The additional discount deals with protection for the windows and doors. For many homes, the wind mitigation discounts save hundreds of dollars in premium each year.
• What things in a home can make it difficult to insure?
There are a few things that can make a home difficult to insure. One of the most difficult is aluminum branch wiring. In our area, aluminum wire was commonly used in homes built in the late 60s to mid 70s. Due to the risk of fire, most insurance companies will not insure a home unless the wiring is replaced with copper wire. Another difficult issue is polybutylene pipes. Occasionally we find older homes that still have this type of plumbing. Most insurance companies will not accept polybutylene. If it is not cost effective to replace the pipes, we do offer policies that exclude coverage for water damage and we are able to insure these homes that way.
• What changes do you see happening in the home insurance industry?
Florida is always an interesting market for home insurance. Since it has been a few years since our last major hurricane, the market is softer now than it has been since 2003. Over the past two years, there have been several new insurance companies join the market and some existing companies have started offering policies again, where they had not for a while. With increased competition, average premiums have declined.
• Key Insurance is an insurance originator. What is the difference between that and an insurance provider?
As an independent agency, Key Insurance represents several different insurance providers. This allows us the ability to shop for our clients in order to find the best combination of price and coverage that is available. Our independence provides us the opportunity to continually monitor our clients' needs and make changes from one insurance provider to another if coverage or premium changes dictate. An insurance provider is the specific company with which we place a client's insurance contract. The provider is responsible for settling a claim when damage occurs.
Paul, thank you for taking the time to shed light on these common home insurance questions!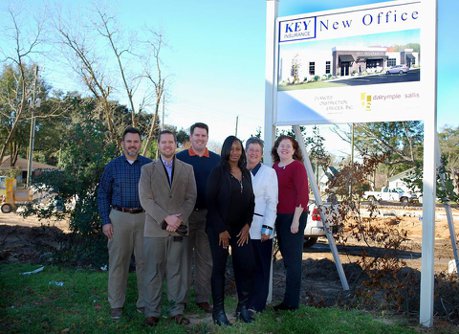 You can follow Paul and Key Insurance of Pensacola, Florida on their Facebook here!